Item # 1B-074-07
FREELIN-WADE TUBING
PE 3/8" X 1/4" 250' BLUE
Call for Price
Out of Stock
Contact for ETA
Log in to see if custom discounts apply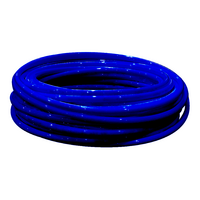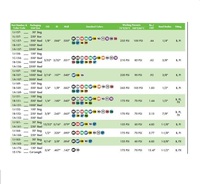 Item # 1B-074-07
FREELIN-WADE TUBING
PE 3/8" X 1/4" 250' BLUE
LLDPE TUBING ? 3/8? OD, 1/4? ID
LINEAR LOW DENSITY POLYETHYLENE TUBE
FREELIN-WADE?S LLDPE PLASTIC TUBING (LINEAR LOW DENSITY POLYETHYLENE) EXHIBITS FAR GREATER ENVIRONMENTAL STRESS CRACK RESISTANCE (ESCR) THAN STANDARD LOW DENSITY POLY TUBE. OUR DURABLE LLDPE TUBE RESISTS ENVIRONMENTAL STRESSES SUCH AS CHEMICAL EXPOSURE, AGING, CONNECTION TO BARB-TYPE FITTINGS, AND CONTINUOUS VIBRATION. IT IS COMPLIANT WITH FDA REGULATIONS FOR FOOD CONTACT APPLICATIONS.
SPECIFICATIONS
TYPE: STRAIGHT
OD: .375 OR 3/8
ID: .250 OR 1/4
WORKING PRESSURE AT 75 DEG F: 190 PSI
WORKING PRESSURE AT 150 DEG F: 75 PSI
COMPLIANCE: TO THE BEST OF OUR KNOWLEDGE, THIS PRODUCT IS ROHS, REACH AND CALIFORNIA PROP 65 COMPLIANT. PLEASE BE ADVISED, FREELIN-WADE DOES NOT ANALYZE THIS PRODUCT FOR SUBSTANCES OF CONCERN.
NOT FINDING WHAT YOU NEED?
SEND US AN E-MAIL:
SALES@THEPNEUMATICSTORE.COM
Specifications
| | |
| --- | --- |
| MATERIAL | POLYETHYENE |
| O.D. | 3/8" |
| I.D. | 1/4" |
| LENGTH | 250 FEET |
| COLOR | BLUE |
| HARDNESS | SHORE D 44 |
| MANUFACTURER | FREELIN-WADE |